Team Korevariance/JP Morgan Wins AFCEA NOVA STEM Charity Golf Tournament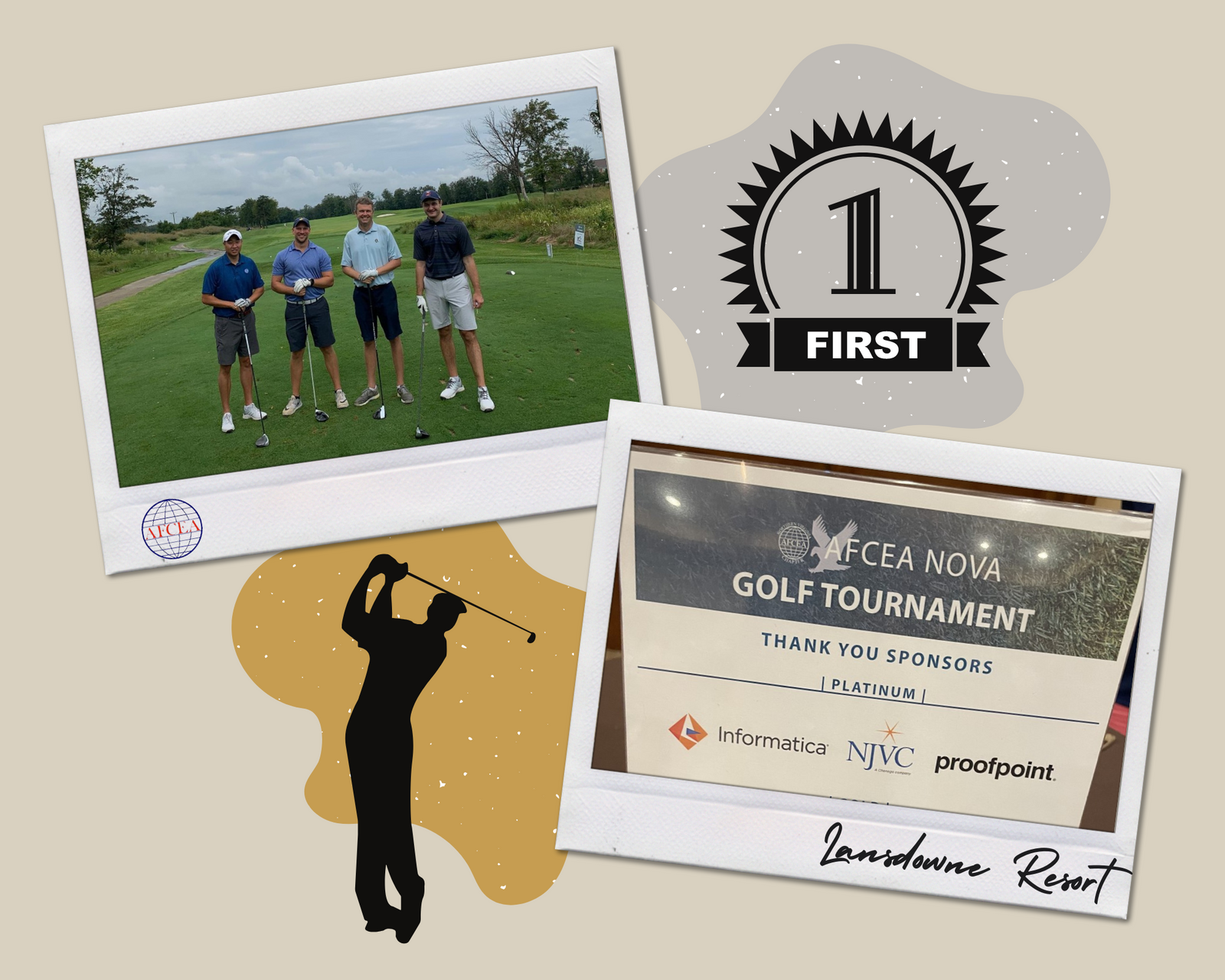 It was a day to remember as local government contractors, agencies, and partners across Northern Virginia helped raised over $17,000 for STEM and the Education Fund for student scholarships and schools in Northern Virginia. 
With a random pairing, Frank Cox and Jared Mazezka joined in on a team effort with local banking executives from JP Morgan to shoot a blistering 20 under par to win by 5 shots at the Robert Trent Jones Course at Lansdowne. 
Though winning always feels great, the day was highlighted with new friendships and the opportunity to give back. 
Golf has always been a big part of our building blocks at Korevariance, and during the initial phase of the pandemic, it was the ONLY activity safe and reliable for business development. 
AFCEA is a major avenue in our initiative to network within the government space, and we want to thank all the sponsors including Golf Tournament Chairman, Charles Griffin for their support of a great day on the course.